Home >> Air >> Carbon Dioxide (CO2) >> Stop emitting CO2 gases >> Transportation >> Buy low-rolling-resistance (LRR) replacement tires
---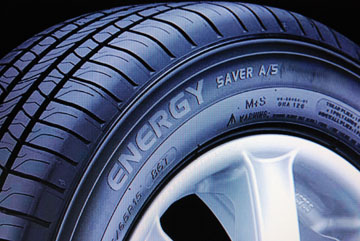 4
Buy low-rolling-resistance (LRR) replacement tires
If you do this action, you could earn another 4 points [add to points]

Switching to a typical set of replacement tires lowers a vehicle's fuel economy as much as 4 percent. LRR tires, on the other hand, are specially designed to improve a vehicle's fuel economy. Most major tire manufacturers now produce LRR models, so when it comes time to replace your tires, seek out a set of LRRs. [6]
Source: [6] Green Book Online [10th annual "Greenest Cars"]
Union of Concerned Scientists: What are low rolling resistance (LRR) tires?
Easy Scale:
[7]
(1-10 scale, 1 = Difficult and costly, 10 = simple and no cost or little effort)
Impact Scale:
[1]
(1-5 scale, 1 = Minor but worthwhile, 5 = Strong impact on environment)
Category: Transportation


---
User Comments
Be the first to add a comment ...

You must have an account to make a comment (it's free!)
Already a member? Login at the top of the page...
---
Random products from our store