Home >> Air >> Methane (CH4) >> Stop emitting methane gases >> Food >> Save your food scraps and add it to a compost pile
---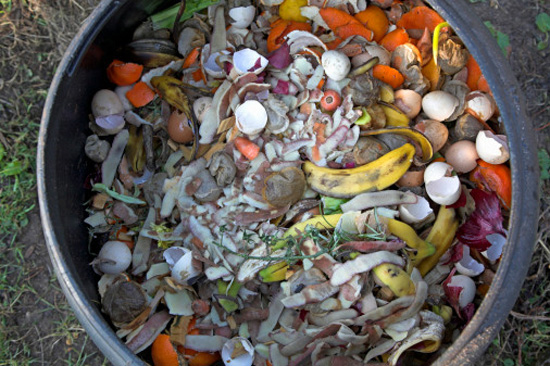 15
Save your food scraps and add it to a compost pile
If you do this action, you could earn another 15 points [add to points]

In order to reduce the amount of waste transported and buried into the landfill, save your food scraps, and compost it back to rich soil. When the process completes, this allows you to use the composted material in your garden to grow more plants and food.
Composting at Home: A Guide to Building and Maintaining Your Own Compost Pile
Composting Fundamentals
Easy Scale:
[6]
(1-10 scale, 1 = Difficult and costly, 10 = simple and no cost or little effort)
Impact Scale:
[3]
(1-5 scale, 1 = Minor but worthwhile, 5 = Strong impact on environment)
Want more info...
The guideline below gives some helpful tips for composting. It is recommended that you have a compost bin, in order to keep out animals and reduce insects and odor.
Category: Food


---
User Comments
Be the first to add a comment ...

You must have an account to make a comment (it's free!)
Already a member? Login at the top of the page...
---
Random products from our store